If he succeeds, the Serb will play in
Australian Open
Round one on Monday – but experts are divided over whether he should be allowed to stay in the country long enough to knock one ball out of the tournament.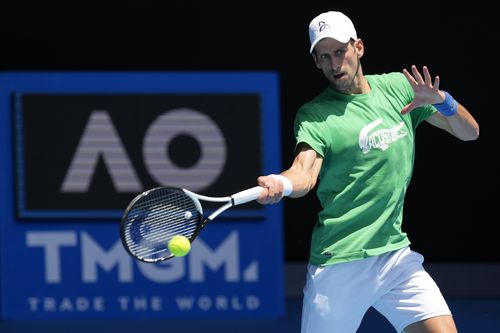 Former world number one Boris Becker told the BBC that the decision showed that "no tennis player is greater than the championship.
"We, as athletes or women, have to focus on the lawsuit in court, not on what happens in the court of justice. It's a political game he's been involved in and that's unfortunate."
Former Serbian tennis player Janko Tipsarevic tweeted: "Sam's shame on everyone involved in this operation…"
Tennis champion Andy Murray pondered his opponent's plight, saying it would be good for the entire sport if the issue were resolved quickly.
"I'm not going to sit here and start kicking Novak when he's stumbling," Murray said after the semi-finals of the Sydney Tennis Classic.
"I said that days ago, it's not a good situation for anyone. It's a pity that it ended up in a situation like this, who knows?"
The Scottish star and Wimbledon winner added that he just wanted to "solve the problem".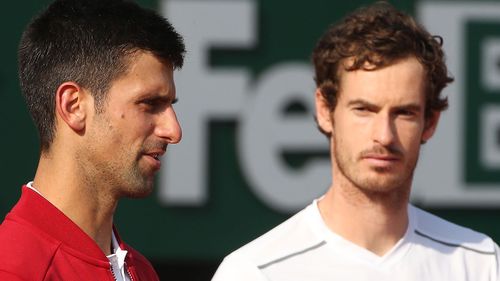 "I think it would be good for everyone if that were the case," he said.
"It looks like it's been a long time coming now, and yes, not great for tennis, not great for the Australian Open, not great for Novak. Obviously a lot of people have criticized the government here as well."
Justin Henin, the former women's world number one, said it was clear the Australians did not want Djokovic to play and that he should go home.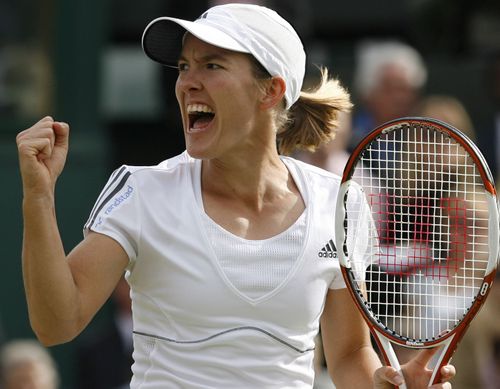 "I think it's the best thing he's not playing at the moment," the Belgian legend was quoted as saying by Reuters.
"When something is too complicated, I wouldn't say Djokovic doesn't have to fight, because he thought it was the right thing to do, but I think now it's proven that a lot of Australians don't want him to fight to play.
"So it's probably best for everyone, for tennis, for the tournament, and maybe for him, not to play the tournament."
Former British politician Nigel Farage was among those who criticized the Australian government.
Without exaggerating his words, he described the country in a tweet as a "banana republic".
"Australia really is a banana republic. Djokovic has been deported on public health grounds, as if the unvaccinated were lepers. This is an arbitrary practice that overturns a court ruling. Australia has become a hateful authoritarian country," he wrote.
Similarly, US political expert Armstrong Williams tweeted criticizing the rule-makers, saying: "The Australian government should be scrutinized and held accountable for their pathetic actions."
But Australian cricketer Shane Warren had none – he showed his support for the decision on Twitter.
"Novak is a great tennis player and one of the all-time greats. Without a doubt. But he lied about entry forms, was in public when he learned he had coronavirus and is now facing legal issues.
"He has the right not to be challenged, but Oz has the right to expel him! Agree?"
Scottish director Francis Maxwell's comments went viral after he compared Djokovic's behavior to that of his tennis peers.
"Let me say this, if Naomi Osaka or Serena Williams had acted the way Novak Djokovic has in the past two weeks – the Tennis Association would have sharpened their knives. They hung Osaka to dry because she had missed some pressure, meanwhile on Djokovic… (crickets) )", he tweeted.
Hours after his return, Maxwell doubled down on his original comments, saying, "I remember Djokovic checking in Osaka, skipping press conferences and stating 'follow the rules'."
Former Australian tennis player-turned-coach Darren Cahill described the situation as a "chaos" and called for more direct communication of tournament requirements.
"The fault is everywhere here. It was a mess. Novak, TA, Vic Gough, Federal. It must have been difficult to enter this country considering what people were up to. Get vaccinated and come play AO, or if maybe not See you in 23 minutes. No wiggle room."