Victoria
25,527 new records were recorded
COVID-19
Cases in the past 24 hours, down significantly from the 34,836 new cases recorded yesterday.
Another 23 deaths of people infected with the virus were recorded today.
Victoria's hospitalized population with the virus passed 1,000 overnight, with 1,054 cases now hospitalized, up from 976 yesterday.
Of those, 115 are in intensive care, and 30 need ventilation.
There are a total of 227,105 active cases of the virus in the state.
To deal with the growing number of COVID-19 hospital admissions in Victoria, Acting Health Secretary James Merlino announced yesterday that two quarantine hotels in Melbourne will be converted into mid-range hotels.
Merlino said that COVID-19 patients who need less complex care will be moved from hospital to intermediate hotels.
"All patients will be medically evaluated by the hospital before they are transferred," he said.
The first patients will be transferred to medical hotels from Monday.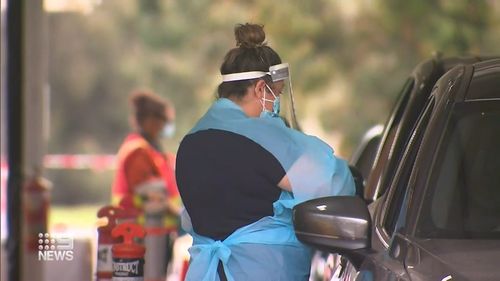 Medium hotels will have the capacity to provide care to more than 300 patients simultaneously in partnership with Northern Health and the Royal Melbourne Hospital.
The Pullman Melbourne on Swanston Street and Mantra Epping will be used as mid-range hotels.