Victoria
Getting ready for another day of high
COVID-19
Cases where the Omicron variant "significantly" displaces the delta strain in the state.
The state recorded 44,155 cases of COVID-19 yesterday through rapid antigen and polymerase chain reaction tests.
There have been four deaths and 752 COVID-19 patients in hospital, of whom 104 are in the intensive care unit.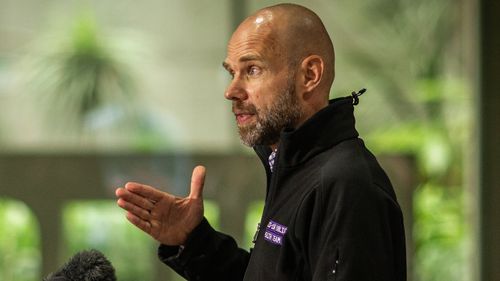 The Omicron variant means significant challenges lie ahead, Andrews said in a statement.
"The introduction of the third dose vaccine, and the vaccination campaign for our children aged 5-11, will give us the strongest opportunity to meet this challenge.
"The extension of the pandemic declaration ensures that we are able to take the necessary measures to slow the rate of transmission and protect the health of the community and our health system."
The COVID-19 leader, Jeroen Weimar, said nearly 9,000 infections yesterday were from rapid tests recorded online, but the state is still playing a "catch up" role with the high demand for tests.
It comes as thousands of PCR tests were forced to run out after failing to process them within a week.
"There is a very low benefit in processing old test results," Weimar said.
"I apologize to the 7,000 people who received Melbourne Pathology letters that said they would no longer process their test sample."
PCR tests are still taking days to return to some Victorians amid high demand for the tests.
"We are not at the level we would expect," Weimar said.
"We have high expectations here in Victoria about the speed and the return of the PCR results and a bit of work that still needs to be done."
Children ages 5 to 11 will be able to get a vaccine against COVID-19 for the first time starting today.
The Ministry of Health has advised parents and caregivers to make a reservation for their child by calling the coronavirus hotline at 1800675398 or using the online reservation system.
https://portal.cvms.vic.gov.au
.