The front of the building was badly damaged, with nearby protesters chanting "Let it burn."
Yesterday, ACT Police confirmed that the fire came after weeks of peaceful protests.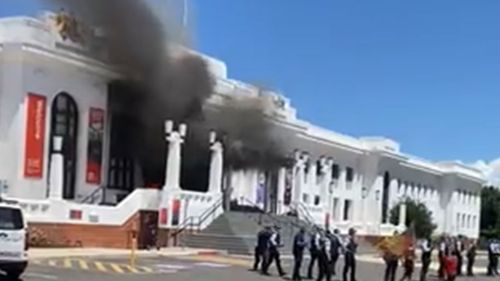 After a smoking party, the protesters' actions are believed to have escalated, prompting the police to intervene.
And confirmed AFP in a statement that a joint task force will work to identify the demonstrators responsible for the fire.
The task force will include members of AFP's Special Investigations Command and investigators from ACT Police.
"The formation of the task force, which will build on the investigations that started immediately yesterday, confirms the authorities' zero tolerance for violence, destruction of property and assault on the police," the statement said.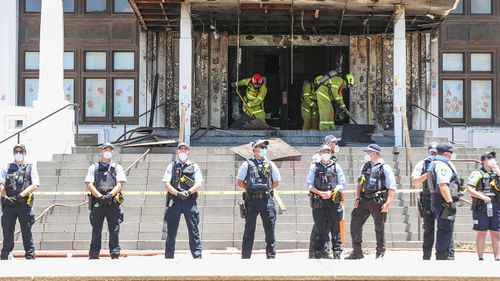 The task force will use "world-leading forensics" and technology to identify the perpetrators.
The penalty for damaging Commonwealth property is imprisonment for up to 10 years.
"A number of other state and Commonwealth crimes are also being investigated, including arson, which carries a prison sentence of up to 15 years, and incitement, which carries a prison sentence of up to seven years," an AFP statement read.
Police-worn camera footage and CCTV footage of the Old Parliament Building will be crucial to the investigation.
Several suspects have already been identified and will be questioned by the police.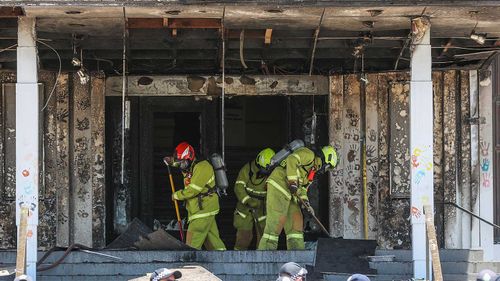 A number of witnesses have also been interviewed by ACT Policeing, and the task force is expected to interview several more in the next few days.
There will be an increased presence of ACT Police, AFP's Specialized Defensive Command over the coming weeks.
"French police forces and ACT police respect the right to peaceful protest, and negotiations are continuing with the elderly within the protest group."
The embassy of the neighboring tents of the indigenous people condemned the fire yesterday.
"Although we support the concept of nonviolent direct action, we do not condone the destruction of public and private property," the embassy said in a statement.

"The actions of these protesters who set up a 'smoking ceremony', were done without the knowledge, approval or authorization of the Embassy Board and the traditional owners responsible for organizing the tents embassy for the indigenous people."